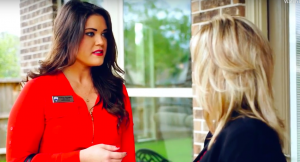 We are growing, and we are looking for the next person to join our team in 2020. Here are ten reasons why you should think about becoming the next real estate agent at Designed Realty Group.
Reason #1: You have a passion for real estate, you love serving others, and you want to surround yourself with co-workers who are wired in the same way.
Reason #2: You want to make a great living, and you want to enjoy your life away from work. We believe you should be able to take weekends off and have your vacations, too. When you leave work behind, our team will look after your business and take great care of your clients.
Reason #3: You want top-notch administrative support. At Designed Realty Group, we manage your paperwork and contract to close deadlines so you can focus on serving your clients and growing your business.
Reason #4: You don't want to grow your business by chasing after cold, online leads. Having a strong online presence is important, but we don't use it to badger people Instead, we use it to attract future clients. For example, we receive daily leads in fact to many for our team to handle.
Reason #5: You need a team that will help you grow and manage your database of friends, family members, and clients. The lifeblood of your business is your database. We help you grow, maintain, and stay in touch with your database so you can enjoy success in any market.
Reason #6: You want credit for all of your closings. Our agents receive credit for all of their closings on the MLS, Zillow, Trulia, and Realtor.com. This is one of many ways we help you grow your personal brand and build your online reputation.
Reason #7: You want help obtaining online reviews and testimonials from your clients. This is another way we help you with your online rep. We make sure your fans have a chance to tell the world why they love working with you.
Reason #8: You want to join a team that has clients in need of great service right now. We're growing. If you love real estate and love helping others, we have clients who are ready to work with you today.
Reason #9: You want an attractive compensation plan that rewards you for your hard work. Our compensation plan is one of the best around. Contact us for details.
Reason #10: You want to be featured in your team's marketing. Customers are more loyal to people than they are to companies. That's why we promote every agent on the team in all of our marketing. We send out massive campaigns designed with you in mind to people in our database of thousands. It includes the picture, name, and contact info for every agent on the team.